---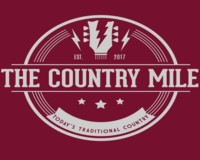 "The Country Mile"

Wednesday & Saturday 7:00PM

with Dave Watkins

Contact Dave


The Country Mile Promo
"The Country Mile"
plays mainly new, mainly independent traditional style Country, Honky Tonk, Western, Outlaw, Bluegrass, Ameripolitan, Americana music. Host Dave Watkins is based in the south west of England and produces the show from a small home studio and has done since January 2017. He have just recently gone past 100 shows and are looking forward to the next century.
More details can be found here:
Dave Facebook Page
"The Country Mile" is heard at Wednesday & Saturday at 7:00PM.