---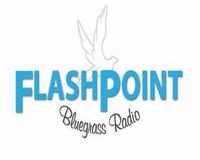 "Flashpoint Bluegrass"

Tuesday 3:00AM, Friday 1:00PM
Saturday 9:00PM

with Jeff Miller

Contact Jeff


Flashpoint Bluegrass Promo
Hosted by Jeff Miller, Flashpoint Bluegrass can heard each Friday at Noon to 3pm.
As Jeff puts it, "Each week, I try to begin with the earliest of Bluegrass recordings and work up to the freshest songs of today. Obviously, even with 3 hours, I can only hit the highlights but we have a good time all the same. There is usually a classic Country set, hourly Gospel tunes and an interview or two each week."
Please welcome Jeff's program to Bell Buckle Radio.
Flashpoint Bluegrass Radio Show
is heard here on
Bell Buckle Radio
, 1:00PM, Fridays, again on Saturdays at 9:00PM, and an early morning rebroadcast on Tuesdays at 3:00AM.