---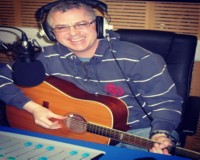 "The Brian Callaghan Show"

Wednesday & Friday 9:00PM

with Brian Callaghan

Contact Brian


Brian Callaghan
is the producer/host of the
"The Brian Callaghan Show"
originating from Glasgow, Scotland. Brian's show joins Bell Buckle Radio as another of our international programmers. His show can be heard on Wednesdays and Fridays at 9:00PM.
The program offers a mix of genres including British artists from Rock, Country, and Acoustic. Brian is also a recording singer/songwriter whose latest release is "Circles of Life" on the Virgin/EMI label, and, Brian is an award winning Doctor of Psychology. Please welcome Brian Callaghan to the Bell Buckle Radio family!