---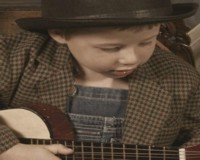 Carl Anthony

Host of "The Bluegrass Drive In 2.0"

Contact Carl


The Bluegrass Drive In Promo
Let's listen to some Bluegrass!! Classic To The Progressive Edge!
My career in radio began in my basement in Omaha, NE, spinnin' the hits on my new "45" record player (Giving away my age there) late 50's early 60's. Hats off to KOIL Radio's "Sandy Jackson" and "Roger W. Morgan" for lighting that fire. Fast forward to the early 90's where I worked for about 20 years with Listener Supported KZUM 89.3fm, Lincoln, NE, which was my introduction to Bluegrass. I was also able to experience the local Bluegrass scene up close as well as announcing festivals in the area. Spent a year with country station 101.9 The HitKicker and five years at Dial Global Radio's Classic and Todays Country, a JOLT to my system to say the least.
Many thanks to fellow Jock "Kent Thompson" for his guidance, encouragement and sense of humor, making the transition to Dial Global much easier and to "Big Al Weekly" for sharing his expertise on stage announcing. So very thankful for my Loving wife Marilyn, of over 25 years and for a Loving God who sacrificed His only Son for me.
Be sure to check the website
AcousticFreightRadio.com
for more information on the show, videos, upcoming events and a link to archived programs on Mixcloud.com and the IBMA.
The Bluegrass Drive In 2.0
is heard here on
Bell Buckle Radio
, Fridays at 6:00PM.
Contact information: email: bluegrass1005@yahoo.com